There was a surprise waiting at school for class 1 today, an Easter egg hunt!
Everyone made their own Easter bunny ears to wear for the Easter egg hunt. Then they worked together to read the clues to find the eggs.
Everyone had so much fun running to find each clue and then finally finding the Easter eggs.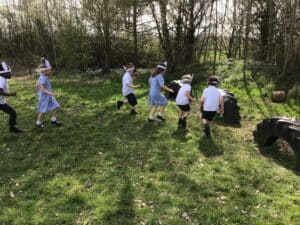 Have an egg-cellent Easter holidays!