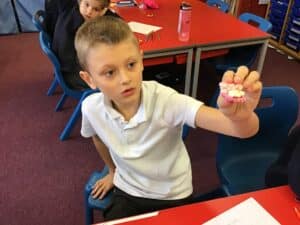 Starburst Science
Class 3 have been using Starburst sweets to help them understand the cycle of a rock.
The sweets were cut up into sediments, then compacted and cemented to form sedimentary rock.  Heat and pressure was applied to change the sedimentary rock to metamorphic rock.  The sweets  were then melted into lava.  When it set, it resembled igneous rock.
After lots of learning, the rocks were eaten.